GAMINATE is an advanced food supplement developed by Gaming Supplements. It was designed for the gamers who would like to improve their results significantly. Since its release in 2020, it keeps gaining popularity and has proved to be effective among the esports community.
Using all available knowledge on effective supplementation, Gaming Supplements have created the FEED formula, which stands for Focus, Energy, Endurance, and Durability. The formula is based on 12 active ingredients. Their synergistic activity helps to improve focus, reaction speed, and cognitive abilities.
Creating a visual branding and packaging design that is vibrant, energetic and appealing to the product target group, which are 20-40-years old video gamers. The brand should become a quality mark in its category but also extend itself beyond a mere product label to become a lifestyle signature known in the gaming community.
THE SCOPE OF DESIGN SERVICE
Logo design / packaging design/ pre-press/ product visualization including: 3D modeling, shading & rendering/ post-production/ key-visuals / social media assets / booklet / icons.
PRODUCT PRESENTATION & KEY VISUAL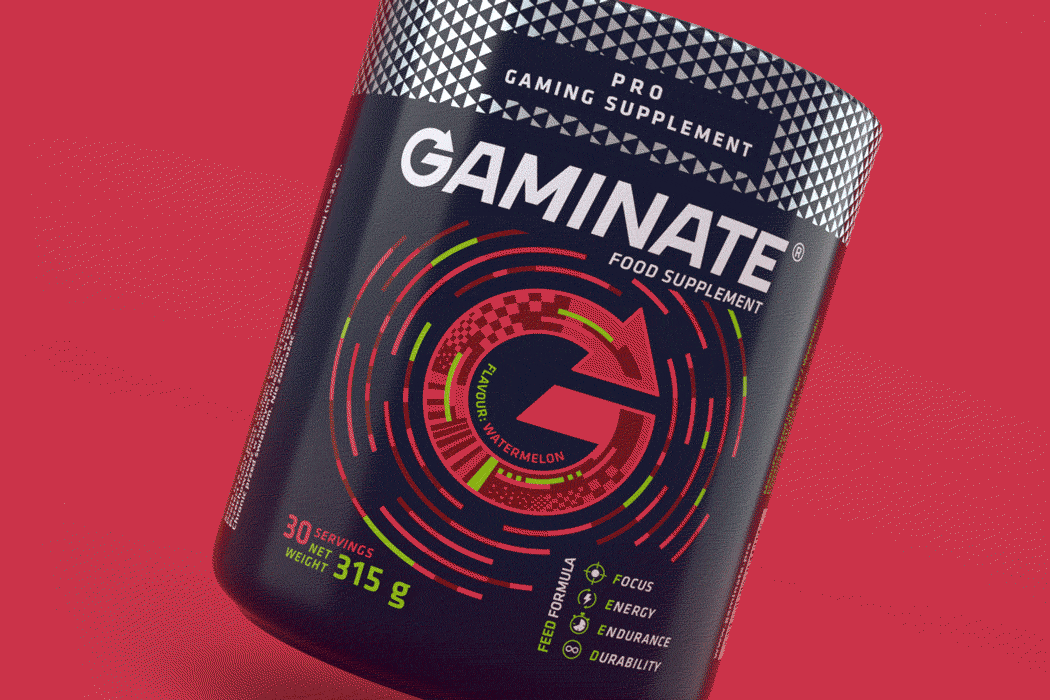 Need a DESIGN like this one?